Our aim is that Bedfordshire, Cambridgeshire and Northamptonshire will be better for wildlife by 2020 and that people living here will understand and appreciate that nature matters.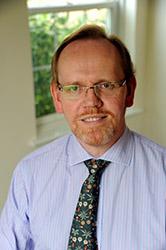 After decades, centuries of loss, for the first time in 4,000 years, we may be creating more wildlife habitats than we are destroying.
The Wildlife Trust for Bedfordshire, Cambridgeshire and Northamptonshire will help to make this happen by working with others, to create Living Landscapes by restoring, recreating and reconnecting places rich in wildlife. We have achieved a great deal in the last five years: in the next, we aim to do even more. 
To do better for wildlife, we must focus more on people too: staff and volunteers working closely together to achieve far more than either can do alone. We will monitor progress against rigorous and stretching measures of success, and use these to guide and refine our work.
It is always difficult to know what the future will hold, but as a lean and efficient local charity we are flexible and adaptable. We can grasp opportunities as they arise. Our biggest long-term challenge is climate change. We will manage our nature reserves to help wildlife to be resilient and adaptable to change. We will work with other landowners to connect habitats and allow wildlife to move freely in response to a changing climate. We will help to control pests, diseases and invasive species. With your help we can ensure our three counties have a future even richer in wildlife. 
Explore our vision
Five Year Vision Document