It all started in Cambridgeshire, the first nature reserve was at Woodwalton Fen, near Huntingdon, bought by Rothschild in 1910.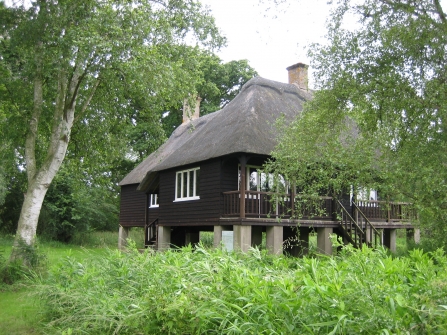 It all started here in Cambridgeshire; Charles Rothschild built a house at Woodwalton Fen, from where he and his daughter Miriam studied natural history and insect life – especially moths and fleas. Rothschild identified many types of flea, and Miriam followed in his footsteps becoming a leading authority in the field, and was the first person to work out fleas' jumping mechanism. The Rothschild Collection of Fleas is now part of the Natural History Museum collection. 
Woodwalton Fen is one of two existing National Nature Reserves, the other being Holme Fen, which form a part of The Great Fen (a partnership project by the Wildlife Trust with Natural England, the Environment Agency, Huntingdonshire District Council and the Middle Level Commissioner). The development here will provide a fenland haven of 3,700 hectares (9,000 acres) in between Huntingdon and Peterborough. This is being achieved by obtaining land adjacent to these two important nature reserves in a future vision for creating a massive green space for people, opening new opportunities for recreation, education and business.
The Wildlife Trusts name has evolved: in 1976 the SPNR became known as the Society for the Promotion of Nature Conservation (SPNC) to reflect its broader role beyond nature reserves, in 1981 it then became known as the Royal Society of Nature Conservation (RSNC), and in 2004 changed to the Royal Society of Wildlife Trusts (RSWT). Britain is now linked in a coherent countrywide chain by a total of 47 Trusts.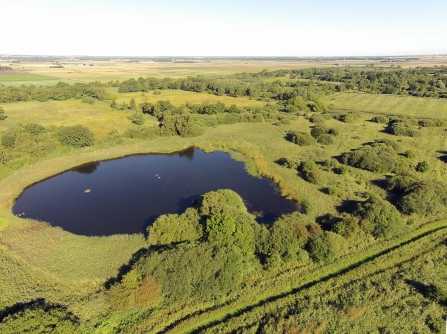 In an act of vision and philanthropy, Charles Rothschild (1877-1923), banker, expert entomologist and pioneer of nature conservation, set up the Society for the Promotion of Nature Reserves (SPNR) in 1912, the forerunner of The Wildlife Trusts partnership. Concerned about the loss of wildlife habitats, in 1915 the Society produced a schedule of the best wildlife sites in the country, some of which were purchased as nature reserves.
A man before his time, he argued for protecting not only individual species but whole natural habitats, and was convinced that conservation policy had to be based on sound survey and research. He saw Britain as part of the European, and indeed international, conservation scene and recognised the need to attract the support of influential individuals of the time, and to promote his ideas to a wider public.
Wildlife Trust for Bedfordshire, Cambridgeshire and Northamptonshire timeline
2011 renamed The Wildlife Trust for Bedfordshire, Cambridgeshire and Northamptonshire
1994 Wildlife Trust for Bedfordshire, Cambridgeshire and Northamptonshire and Peterborough merged
1990 Bedfordshire & Cambridgeshire Wildlife Trust merged
1987 Peterborough Wildlife Group founded
1963 Northamptonshire Wildlife Trust founded
1961 Bedfordshire and Huntingdonshire Wildlife Trust founded
1956 Cambridgeshire and Isle of Ely Naturalists' Trust founded