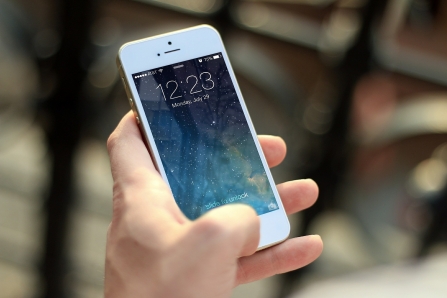 Text to Donate
One of the easiest ways to donate to the Wildlife Trust BCN is by text. We receive 100% of your donation.
Text VOLE17 £1 to 70070 to donate £1.
Alternatively you might like to donate a different amount – text WILD14 to 70070 followed by the amount you wish to donate, eg £1, £2, £3, £4, £5 or £10
Terms and conditions
This is not a subscription service. You must be 16 years or over and have the bill payer's permission. Wildlife Trust BCN receives 100% of your donation. By texting 70070, the amount of your donation plus your standard network charge will be deducted from your mobile account. Wildlife Trust BCN is a registered charity with UK Registered Charity Number 1000412. This text donation service is provided by JustGiving who do not currently charge charities or donors for the service.
Additional information
Where will your text donation go?
Your donation will go to the Wildlife Trust BCN to support our conservation work.
Why donate by text?
• 100% of your donation will go directly to the Wildlife Trust BCN.
• Your donation is Gift Aid eligible if you are a UK tax payer, which means the Wildlife Trust BCN will receive more at no extra cost to you. See below for more details.
Gift Aid 
Your donation is also Gift Aid eligible, so Wildlife Trust BCN can claim more at no extra cost to you. After you send a donation via text we will send you a text in response, confirming your donation and providing you with the opportunity to add Gift Aid to your donation. We will include a link to a web page where you can provide your details to enable us to collect Gift Aid on your behalf. Just confirm that you are a UK taxpayer in accordance with the requirements of the Gift Aid scheme.
Network Charges
Texts are a single donation of an amount chosen by you (plus your standard network charge), of which 100% will be donated to the Wildlife Trust BCN and charged to your mobile phone bill or pre-paid account. Please refer to your tariff for details of your standard text message fee. Please obtain the bill payer's permission before making a text donation to the Wildlife Trust BCN.
Donations
All donations must be in whole pounds sterling. Text donations may be refunded in certain circumstances (such as where the donation was sent from your mobile phone by mistake or without your permission) at the absolute discretion of your mobile phone operator. If you wish to request a refund you should contact your mobile phone operator to discuss this with them.
Will the Wildlife Trust BCN contact me by SMS?
We do not currently contact our supporters via text messages.
Problems donating?
If you do not receive a confirmation message your donation was not successful and you will not be charged. If this happens, contact your network for help.