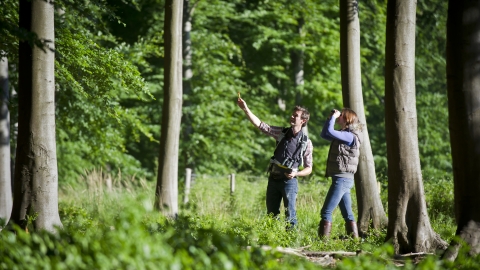 Wildlife Training Workshop: Training the Trainer: finding short-cuts to species identification with Brian Eversham
Location:
3 miles from Northampton centre
Northampton
Northamptonshire
Practical.
Help and advice for anyone planning to run wildlife training events themselves.
About the event
This workshop should help anyone who is considering running wildlife training events and workshops. It will provide ideas on how to plan and structure a day, the sorts of hand-outs which participants find most helpful, and how to get the best out of a field trip. Naming species underpins conservation and ecology, and being able to do so adds hugely to the fun of a walk in the countryside. It may at first seem like a daunting task.
This workshop offers 'short-cuts' to identification of plants and animals: which groups to look for in which habitat; what books to use; why knowing 10% of the species can be a breakthrough – if it's the right 10%; recognition versus identification; and more.
Examples will be taken from a wide range of plants and animals, and the skills should be applicable to almost any group of organisms.
Booking
Price/donation
£40 standard, £115 professional, free to BCN Wildlife Trust volunteers
Additional booking information
Places are limited so please contact organiser in advance
Know before you go
Mobility
People with limited mobility please contact organiser in advance
Wheelchair access
Wheelchair users please contact organiser in advance
What to bring
Information on what to bring will be sent to participants nearer the time
Wildlife Training Workshops coming up