The days are starting to get warmer and brighter and the Easter break is a great time to get out and have some fun. We know that this year is a bit different but we still have loads of activities to keep families connected with nature during the holidays. 
We are offering outdoors activities at some of our reserves for people to attend in line with government guidelines. A few of these can also be completed at an outdoor location of your choosing.
We are also running a Virtual Easter Egg Hunt which you can do at home.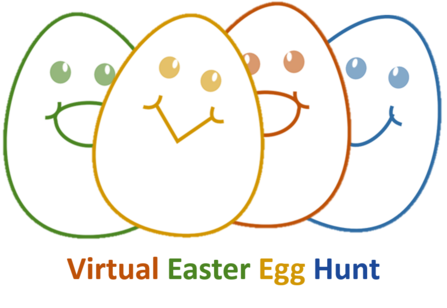 Welcome to our Virtual Easter Egg Hunt!
We've hidden 10 eggs across our website and each of them will lead you to some fun activities to do over the holidays.
Here's what you need to do:
Read the 10 clues below which will tell you where to find the eggs
Click on each egg to unlock a letter and some activities for you to do
Once you have found the 10 eggs and collected all the letters, unscramble them to make an Easter-themed phrase
To receive a copy of the solutions and some additional activities, click the orange button below and complete the form 
Clues
Where is the front page of our website?
On which page have we put all our resources to help you connect with nature?
Find the page which will help you identify ducks which dive under water to feed.
Which flowering plant with mimicry abilities (its flowers imitate something to attract insects) has varieties called bee, fly and bird's nest?
What is the name of a field where the grass is cut in summer and you are likely to find wildflowers growing?
Which nature reserve in Cambridgeshire was the first one acquired by the Wildlife Trusts?
Can you find a recent blog about common types of insects (animals which don't have a backbone and instead have a hard outer casing called an exoskeleton)?
Which page on our website is dedicated to young people and families?
What are living landscapes?
What month-long challenge do the Wildlife Trusts run every June to encourage people to get closer to nature?
Happy hunting!