It's here!
We were delighted with the amazing response we had this year to our photography competition, generously sponsored for the second year by Fujifilm UK Ltd. We received a record-breaking number of entries this year, making our judges job of picking the overall winners so much harder.
Calendars cost just £8 and by purchasing you will be supporting our work protecting and restoring our local landscapes for nature to flourish.
Some of the winning images from the calendar
Product description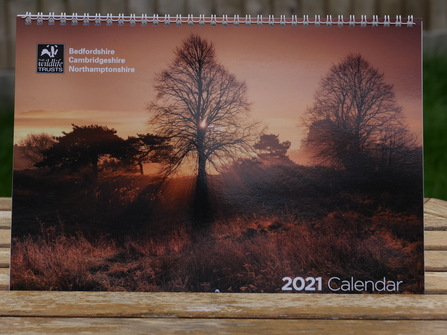 Our 2021 calendar is an ideal gift for anyone passionate about local wildlife. It features photographs of wildlife and the landscape from across Bedfordshire, Cambridgeshire and Northamptonshire.
This years competition theme was 'Local Gems' but due to lockdown restrictions we introduced a secondary theme of 'Garden and Home Gems'. As a result we have a gorgeous mix of wildlife photography.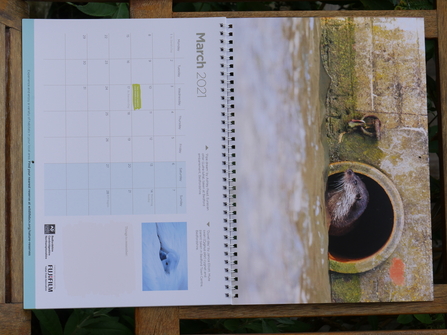 Each month features a different image relating to that time of year, with a short caption. 
The months are split by days of the week, with space to fill in activities (or maybe what wildlife you've seen?). And a useful "Things to remember" section on the right hand side of each page. 
How to order?
The Wildlife Trust Calendar 2021 is available to buy for £8 plus p&p
Or email cambridgeshire@wildlifebcn.org or call 01954 713543 and leave a message.